Welcome to Will Cornish's web page. This web-page is designed as a resume and information centre for interested employers. If you want any further information about me or want to contact me, send me an e-mail. I will be happy to respond to any of your e-mails. My address is cor...@creativestudent.com.
Also, for your information, all the pictures of gear on this page I own and use.
I was born in Toronto, Ontario, Canada. I was raised and still reside in London, Ontario, Canada. Other than music, my hobbies are movies, sports (baseball, basketball, and football), and social occasions with friends.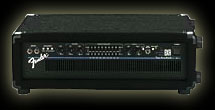 I am very hard working and dedicated individual. I am eager to learn and tackle any new challenges. I thrive on hard work and believe that teamwork on any project produces the best results.
A.B. Lucas Secondary School, Ontario Secondary School Diploma(OSSD) and Ontario Academic Credits(OAC)

Music Industry and Arts at Fanshawe College (London, ON, Canada) April 2000